We are Health Coaches -- Certified by Optavia™, in partnership with the McDonald Center for Obesity Prevention and Education at the Villanova University College of Nursing.
---
My name is Michael McCright -- Holistic Health Practitioner, Certified Health Coach and Certified Massage Therapist.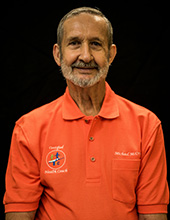 I'm Michael McCright owner of Together I Can Weigh Loss Center. I provide Health Alternatives for an Enhanced Lifestyle.
I coach people, on how to lose weight effectively, keep it off, and move from surviving to thriving.
In other words, I assist them in moving towards optimal health, becoming more fully functional in today's rat race. I assist them in developing a healthy body, a healthy mind, and healthy Spirit.
If you or someone you know really desires Health, and desires to live a longer, Healthier life. I can help them!
Give me permission to coach and guide you. I want to become your partner.
A "Together i Can" attitude makes a person want to ask for and accept support for those areas in their lives where they might be lacking.
The "Together i Can" philosophy puts the welfare of everyone on an equal status.
I have been involved in the nutrition industry since 1972. As a Holistic Health Practitioner I incorporated weight loss into my practice in 1992. I have since become a Certified Health Coach and utilize Optavia™ as a method of Losing Weight in (Phase 1) of our weight loss program. FREE Health Coaching assists you through a Transition Phase (Phase 2) and follows you into the Maintenance Phase (Phase 3) of the program. You'll never be alone on your journey.
I have used and recommended Herbs, Nutritional products, and Essential Oils in my practice since 1972. It wasn't until 2013 when I was introduced to Take Shape for Life that my nutritional coaching became complete. I could always coach and train individuals in healthy lifestyles, and provide knowledge that would permit them to get healthy. What was missing was the medically formulated meal replacements that had complete balanced nutrition. Not only balanced nutrition but also formulated to put a body into a fat burning (keto) state of being.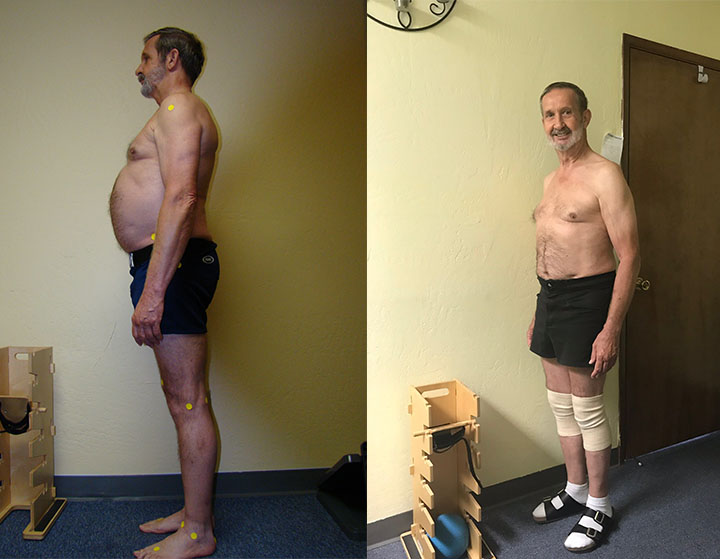 The picture on the left is me at age 71 and on the right at age 76. I've lost the weight and kept it off. It's possible, I lost over 20 pounds and have kept it off for over 5 years. If I can do you, so can you!
I now feel that I can provide a complete package for those seeking to lose weight, keep it off and strive for Optimal Health.
For a free Health Assessment, feel free to contact Michael at 619-722-0264 or email info@togetherican.com.
---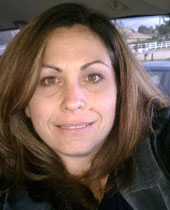 Sheri Clark HHP, CMT, HC
Ohana Health and Wellness
Julian, CA 92036
I'm Sheri Clark, Holistic Health Practitioner and Coach.
Sheri Clark is a Holistic Health Practitioner (HHP) and Health Coach (HC) who specializes in teaching the Healing Arts, One Healthy Habit at a Time, which leads to Transformational living and Optimal Well-being.
She has been in the Health Arena for over thirty years, assisting the young and elderly. Over that time and continuing into the present, she has developed skills needed to assist individuals from all walks of life and those with various conditions.
Sheri's desire is that her clients experience a Healthy Mind, Healthy Body and Healthy Spirit. The balance between Spirit, Mind and Body leads to a successful lifestyle with longevity in relationships, a supportive community and time for enjoying those things they desire.
It is statistically known that stress and poor eating habits creates inflammation in the body, leading to chronic disorders. It is proven that poor lifestyle choices are the culprit. Therefore, it seems that it would be imperative for a person to acquire new healthy habits.
Being mindful one can intercede in practicing, those bad habits and start creating healthier ones. With Health Habits incorporated into a person's life they can gain longevity and well-being.
There is good news! A program been created that permits a smooth transition in developing long-term healthy habits. The program consists of Personal Health Coach(s), a like-minded community that offers encouragement and support with abundant resources, mentorship within a healthy environment so a person does not have to journey through life alone while applying the Habits of Health one step at a time.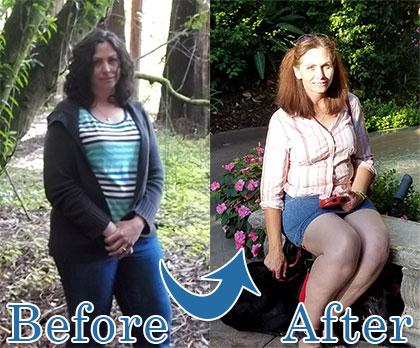 Sheri personally experienced what not being mindful leads to. Having a Health Coach, a community of support, and other team members keeps her accountable, which allows her to be mindful in making lifestyle choices. She is now engaged and actively living an optimal life. A Health Coach with a passion to pay it forward.
The awesome program of Health Coaching she provides, allows individuals to have an opportunity to live a healthy, peaceful, joyful and awe inspiring lifestyle themselves.
For a consultation, feel free to contact Sheri at 951-581-2231 or email info@ohanahealthwellness.com.
---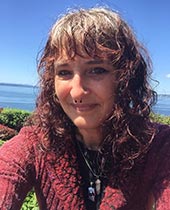 Anita McCright MA ANP
Serving Seattle, WA area
Hi my name is Anita!
When first meeting people I use a funny name association to help them remember my name. I tell them it sounds like someone is saying: "I Need Ah" and then add smile. If you hang around with me I'll guarantee you'll get one! "Anita Smile"
What brings a smile to your face? Happiness comes to my mind. The seed of happiness begins within, by believing in yourself and your abilities.
Start off with a goal, something that you feel would benefit you and be worthwhile. Write it down; then begin the execution one step at a time.
I've found that in life, that some people need a network. A tribe, if you will.
A "family" that will be your cheerleader when needed, possibly offer words of support and suggestions to help you follow through.
I have spent most of my life being of service to others. Whether it is someone that is developmentally challenged, offering the best customer service, or in offering my "ear" for support.
I currently work at an Assisted Living Facility -- I absolutely love my job!
"To help one live the best life possible, is my motivation."
I look forward to connecting with you in the near future!
Anita serves clients throughout the Seattle, WA area (98101, 98102, 98103, 98104, 98105, 98106, 98107, 98108, 98109, 98112, 98115, 98116, 98117, 98118, 98119, 98121, 98122, 98125, 98126, 98133, 98134, 98136, 98144, 98146, 98154, 98164, 98174, 98177, 98178, 98195, 98199), as well as Edmonds, WA (98020, 98026) and Lynnwood, WA (98036, 98037, 98046, 98087).
---