Order your Signed, Limited Edition Copy of Together i Can - Today!
A book for those who are still experiencing struggles within their lives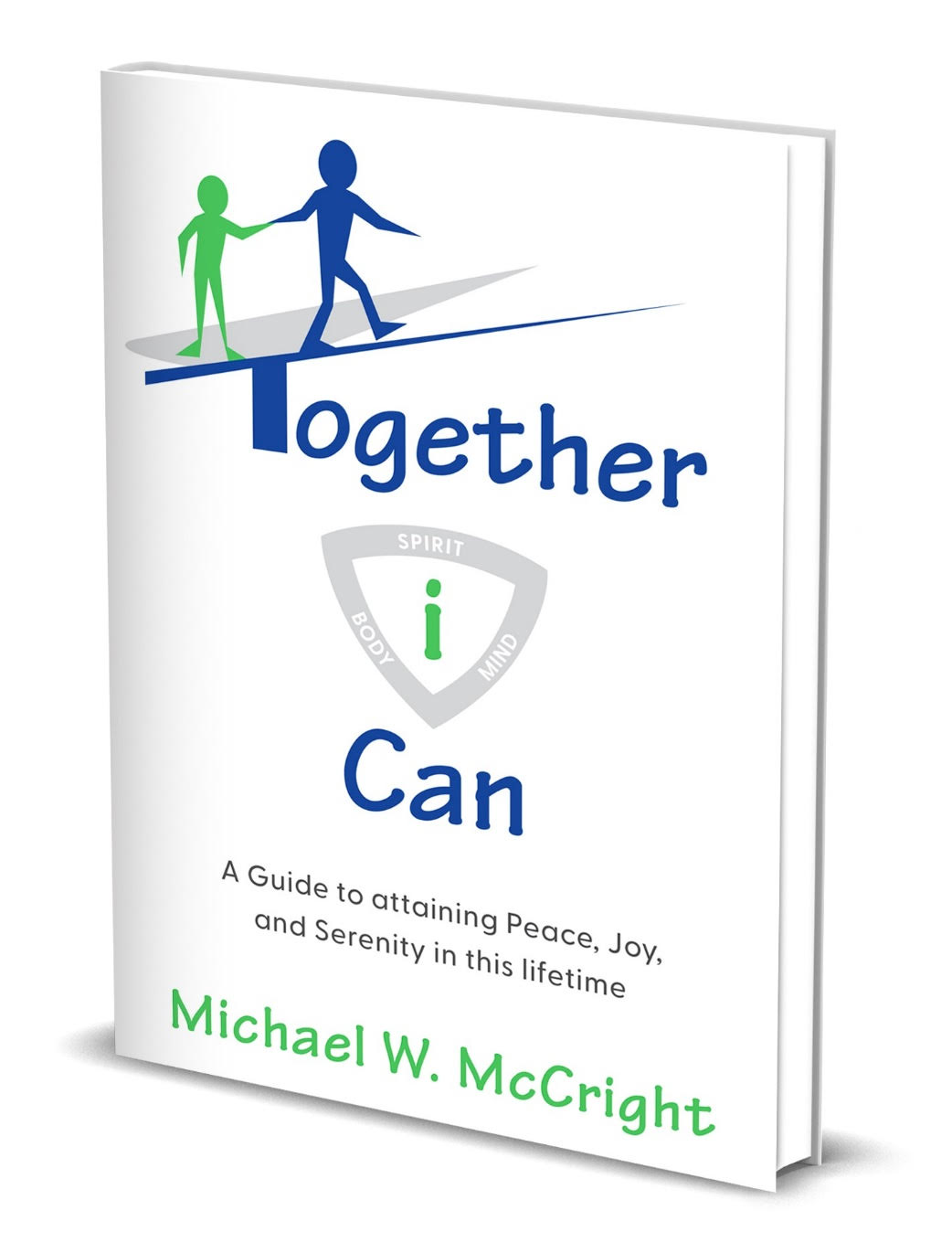 Together i Can
A Guide to attaining Peace, Joy, and Serenity in this Lifetime
by Michael W. McCright
Together (i) Can is a guide to overcoming personal life complications. The small (i) indicates humility. Individuals with a large "ego" and a lot of pride live as large (I) persons and typically have unresolved issues. Pride usually leads to a chaotic life.
This book is for individuals struggling with life situations, addictions, low self-esteem, questionable spirituality, their relationship with God, and mental and physical health challenges.
If you have difficulty getting along with others, following directions, and respecting authority, this book is for you.
Having peace in life requires balance and learning to avoid extremes. That balance must be consistent in three areas of life—spirituality, physicality, and mental acuity, which includes the emotional realm. The spiritual aspect of our being ministers to the mind. The mind, in turn, controls the body. Any issues originating in the body will influence the spirit.
When your life is balanced, nothing anyone says or does can throw you off kilter or alter your path. You'll take responsibility for your life and move from reaction and victimhood to response and empowerment.
Together (i) Can will teach you:
How to expect life to get better.
A path for building trust in yourself and others.
How to look at problems from a holistic perspective.
The concept of "slight edge" to avoid errors in judgment.
How to avoid groupthink aka tribalism or we'ism.
By releasing the ego and returning to (i), you too can experience peace, joy, and serenity.
Order Your Copy Here:
Free Shipping!