---
TogetheriCan: caring health coaching.
For Easy, Simple, Permanent Weight Loss – STARTING TODAY - Email Us Now to get all your questions answered!
Free Health Evaluation for Weight Loss (1 hour) $99.00 Value
---
Prepare now for the next wave (Pandemic) Reduce your risk factors – Weight Loss Simplified
---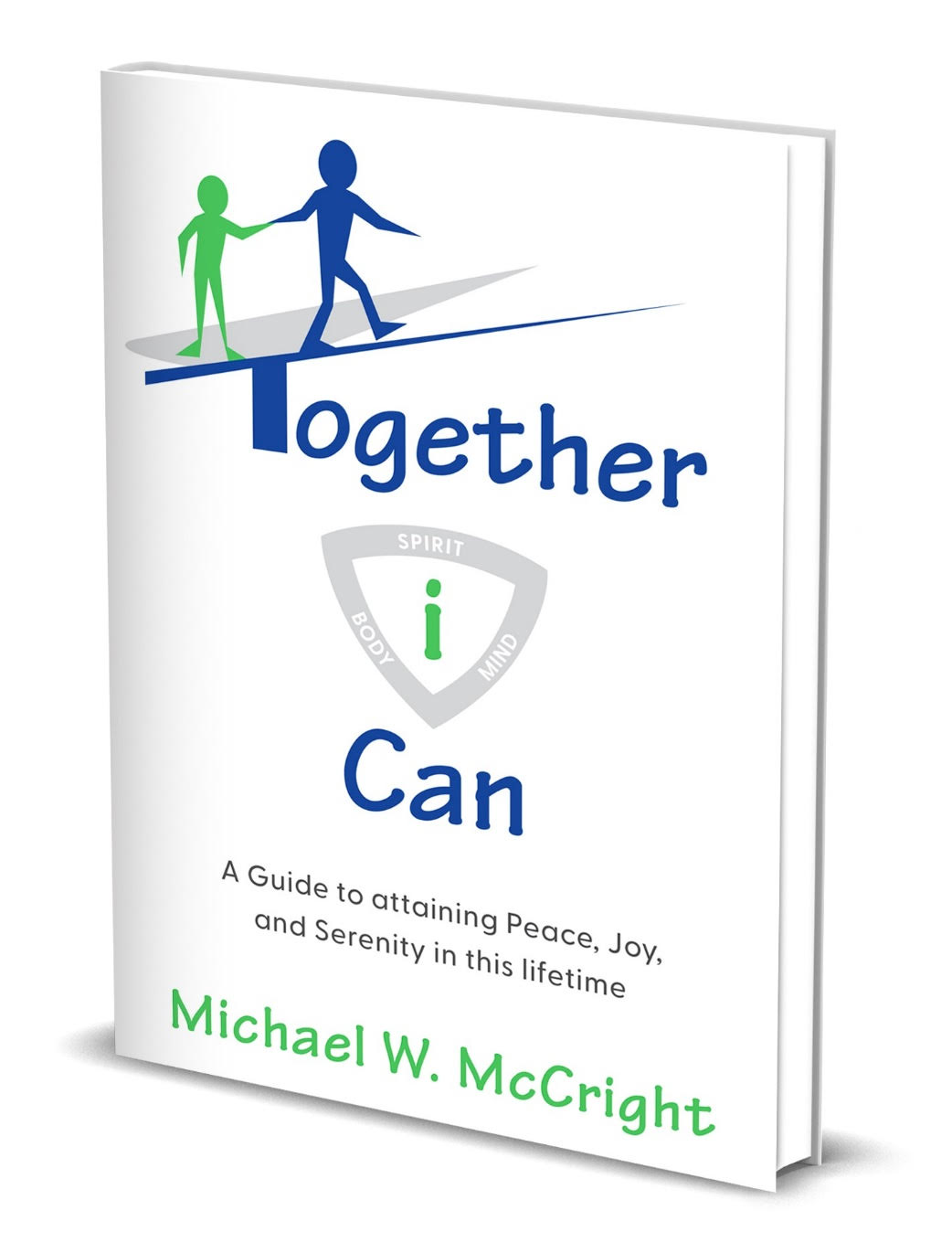 Order your Signed, Limited Edition Copy Today!
A Guide to attaining Peace, Joy, and Serenity in this Lifetime
by Michael W. McCright
Together (i) Can is a guide to overcoming personal life complications. The small (i) indicates humility. Individuals with a large "ego" and a lot of pride live as large (I) persons and typically have unresolved issues. Pride usually leads to a chaotic life.
---
Renewed

You

Know that the only thing that you can really change in this world is YOU. Bring everything back to (i) and take responsibility, that is the first step. We promote using the small (i) to suggest humility and not a capital I which can relate to EGO.
T i C = Together i Can
Read Our Philosophy »
Promoting
Optimal

Health

Promoting Optimal Health – with a focus on Total-Well-Being Mental, Physical, and Spiritual.
If I could Guide you Towards a path - A path that if you take it, would lead to Optimal Health and Vitality, Total Peace of Mind, Unlimited Joy in your life, along with FREE Health or Business coaching - would you consider taking that path?
Master the Healthy Habits »
Certified

Coaches

Personalized Health Coaching by Certified Health Coaches – We act as mirrors, holding people accountable for their actions, not helping mask problems or providing temporary fixes. We can't say that there won't be curves around which you cannot see (moving ahead by faith), and bumps that you may or may not be able to see over. What we can promise is CHANGE!
Meet our Team »

---
TogetheriCan.com: Habits of Health - More than just weight loss!
.
I've lost 26 lbs! ...decreased Headaches and don't have the ups and downs like I used to have!
(Read More Customer Reviews...)
.
---
---
Learn the habits of life that will either promote or demote you!
Join in the discussion every Wednesday night from 6 to 8 pm.
Make sure to bring your issues with you! Everything will be addressed.
2023

TBA

Michael McCright
---
They are both kind and supportive at the weekly meetings. They always have good suggestions for helping me achieve my goals.
(Read More Customer Reviews...)
.
Learn proven Health strategies for obtaining Optimal Health.
How healthy are you?
What is your philosophy of lifelong Weight Control?
Do you know your Body Mass Index (BMI) number?
Tell us about your needs:
New Client Profile : Coming Soon
---
A huge factor in gaining and maintaining your goal is the support you receive along the way.
Together (with support) i Can accomplish tasks that seemingly were impossible before.
Join with the experts: Nutritional Coaching since 1972.
Are YOU interested in helping others with THEIR health?
If you are interested in helping others, let Michael introduce you to the business side of Optavia. Become a Health Coach yourself and lock in your path to better health and to wealth.
Where else can you buy a business for less than $200 and no overhead, no inventory, no employees, no stress and maximum support along the way...?
The #1 Reason for Dis-ease:
Overworking our Internal Organs / Functions leading to excess inflammation
Without knowing it, you are probably overworking your pancreas and other internal organs by the way you eat (see article: Foods as Drugs).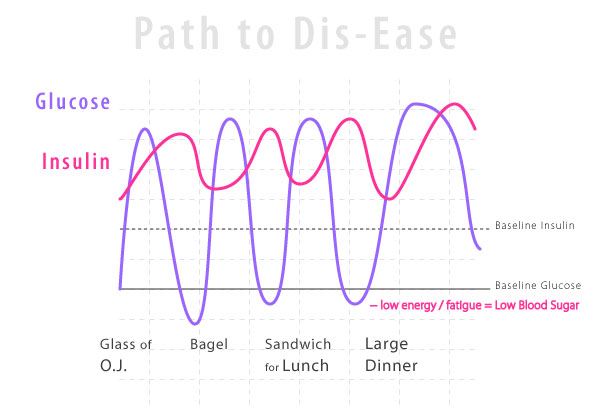 Your blood sugar (glucose) levels spike when you eat excess carbohydrates and/or high glycemic foods.
Your pancreas pumps out insulin to compensate.
Maintaining high levels of insulin (over baseline) leads to Fat Storage, Inflammation, Insulin Resistance, Type 2 Diabetes and other health issues!
This up/down surge of chemicals is harming your body and making you feel tired and worn out!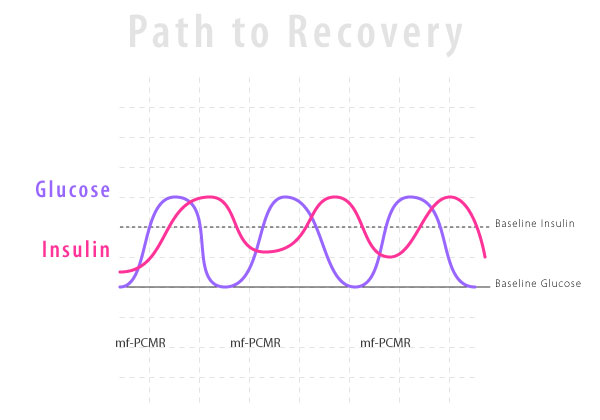 Maintaining balanced levels of Glucose and Insulin restores hormonal balance to the body, reducing inflammation and assists in creating Optimal Health.
To lose weight, we recommend lowering the insulin levels to baseline levels. We use Medifast's Medically-Formulated, Portion-Controlled Meal Replacements until your goal weight is established.
Optimize your health, establish new energy levels, reduce inflammation, lose weight, gain mobility, and decrease your risks of many obesity related dis-eases.
The path is there... are you ready to follow it to Optimal Health?